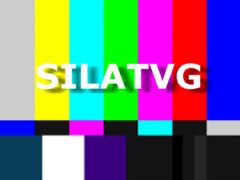 These pages best viewed in 800X600 Hi color
---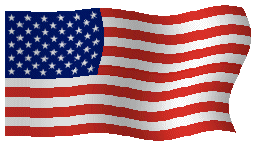 United We Stand
Welcome to the Southern Illinois Amateur televison Group Home page
The Southern Illinois ATV Group is centered in and around Mt Vernon Illinois
Click here for a map of the area
Our group uses AM horizontal for video and for talk around. There are some of us who also have vertical antennas that can be switched in line for a vertical contact. We also work 1.2 GHZ FM TV using horizontal polarity.
Someone from our group is usually around during the evening hours, 8 to 10 central time. Also it's possible to catch someone in the pre-work hours of the morning. Since we don't have an ATV repeater in the area, we are always looking for DX contacts, with some in our group having E mail capabilities, feel free to drop us a note to set up a schedule.
view our guestbook | sign our guestbook
get your free guestbook
---
Here is a list of our group.
Bob KA9UVY Mt. Vernon IL. ka9uvy@hotmail.com
Shannon KC9BIE Mt. Vernon IL. kc9bie@mvn.net
Glen W9TZB Mt Vernon IL. w9tzb@mvn.net
Doug KA9JJS Mt Vernon IL. thehayes@netwitz.net
Ed AA9EE Mt Vernon IL.
Flip N9AZZ West Frankfort IL. n9azz@arrl.net
Rich W9AZZ West Frankfort IL. richster88@hotmail.com
Matt N9TWH Johnston City IL n9twh@arrl.net
Bruce WA9APQ Carterville IL.
Len WA9IZV Boyleston IL. (Fairfield)
Bruce N9UQD Wayne City IL. bandl2@midwest.net
Victor N9PRP Richview IL. redvoodoo@netwitz.net
KA9EGM Centralia IL.
Dave N9SHA Thompsonville IL. dkinsey@midwest.net
---
ATV Test Patterns and TV frequencies
---
Have you ever made 3 trips up the tower, get down, find out that the camera shot craps, fix that, turn the ATV rig on, blow a fuse, finally get everything working, and find out that all the ATVers went to bed? This may look like you.
---
This page has been accessed
since 01-12-1999
Last update to this web was on 12/31/07 08:41:21 PM
Questions or comments? n9azz@arrl.net
http://www.tedeschiforjudge.com